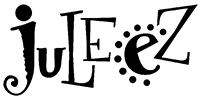 Shop Art To Wear Fashion Dresses Exclusive Designs by Juleez & Custom Design Services
Juleez is very excited to offer several styles of art dresses created with the colorful paintings and graphics by artist Julie Borden. Click to visit the online store and see a variety of styles and designs. I design each dress, shirt, shoe or pair of leggings one at a time, so each pair is unique. I also offer custom designed services too. Take a stroll in one of my new dresses or active wear leggings and hoodies. Make a fashion statement and pair it with our truly unique handbags and footwear. I've also coordinated some designs with handbags, shoulder bags and purses, so you can stand out from the crowd in an entire outfit, or mix and match some of your favorite pieces. Interested in a custom piece or don't see the design you would like on a certain style? Contact Julie and I'll make it happen! Each dress is custom printed at time of order and shipped to you within 7-14 days.
New designs are added each week, so check the Juleez Dress Shop at ArtsAdd to see all designs and styles available.
Some of my latest designs I have created are now available in my online store on ArtsAdd​ and in my ETSY Shop. Each design features my artwork and years of designs and paintings, now available in Art To Wear. THANK YOU for your support of my studio. I really love what I do, so it's a pleasure to be able to create beautiful art, clothing and home decor items to share with you. Enjoy! -Julie
DRESs Fashions Art 2 Wear
She Asked Me to Draw Her Favorite Street Scene... So She Could Wear It Always...
Custom Street Scene Dresses, Hoodies & More...Contact Julie For Your Custom Street Wear
I LOVE SEEING POSTS OF MY CLOTHING ON SOCIAL MEDIA FROM HAPPY CUSTOMERS​!
Click the Pics To shop @ Juleez Etsy Shop