Custom Wedding Wear, Gifts & Decor by Juleez
Shop From Pinterest Boards
Interested In A Custom Design or Want To personalize a design shown?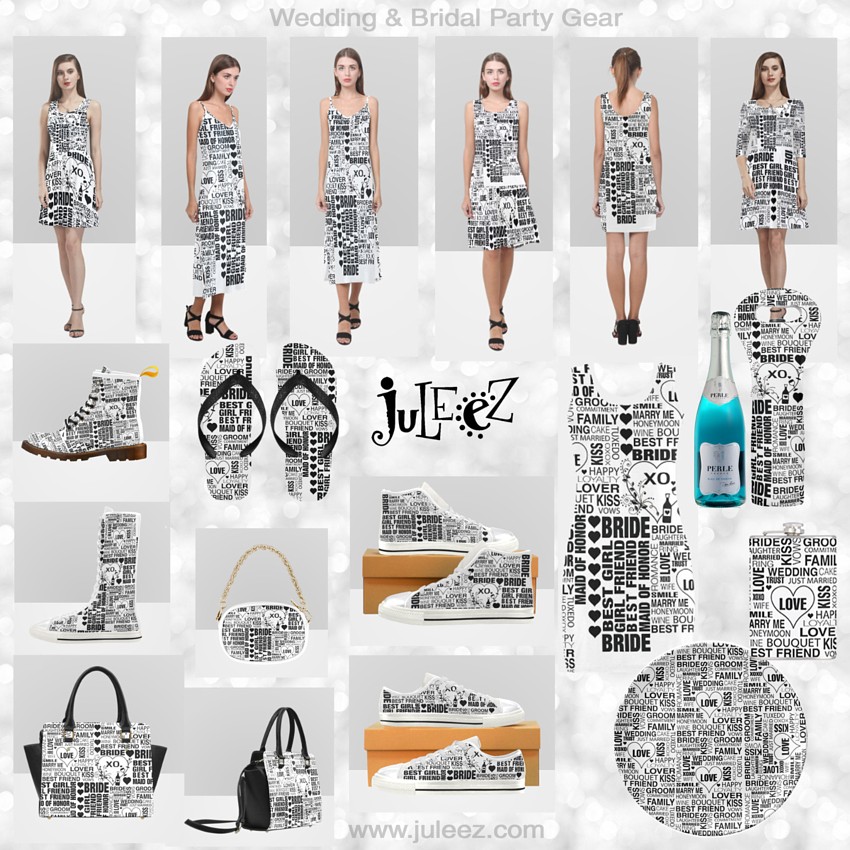 Bridal & Wedding Designs
Welcome to my new Wedding Lifestyle & Gift Shop.
Brides! Get the HOTTEST Bridal Party Dress to wear for your special night out! Skip the sash and get into one of our unique bride dresses, bride boots, print wedding sneakers, shoes and shirts.
Also makes a fantastic bridal party gift for your maid of honor, bridesmaids, honeymoon fashion
or as a newlywed gift.
Grooms! Fun new designs for your bachelor party, wedding day casual wear, or honeymoon fashion. Wedding sneakers and shoes now available or flip flops for your honeymoon. Also makes a great gift for your best man and groomsmen.
Looking for a unique wedding gift? Want a dress personalized or a pair of sneakers with your Best Man's name on them? Looking for unique wedding table decor or favors? Contact Julie at Juleez to discuss your event and ideas or check out my Wedding Shop Online and pick a design that you would like customized.