Hello, I'm Julie
I am the artist and owner of Juleez. Thanks for visiting my website and being curious about my artwork.
Interested in knowing more?
Gallery of Hand Painted Musical Instruments,
Fine Art, Jazzy Decor & More
Shop the Gallery of Hand Painted Violins for sale. Available with violin and display stand or send in your violin to be hand painted. All brands are available. Choose a design or request a custom design by Juleez.
These are just Cool! What a piece to play in front of an audience, your music video or band. Check out the Collection of Hand Painted Saxophones.
Order a new saxophone with any make, model or brand created just for you or send in your own to be painted.​
VISIT JULEEZ SAXOPHONE SHOP OR SEND YOUR SAX FOR PAINTING TODAY
Cello & Upright String Bass​
Send Your Own Stratocaster, Telecaster or
Acoustic Guitar Body To Be Custom Painted OR Purchase One With Your Custom Guitar Order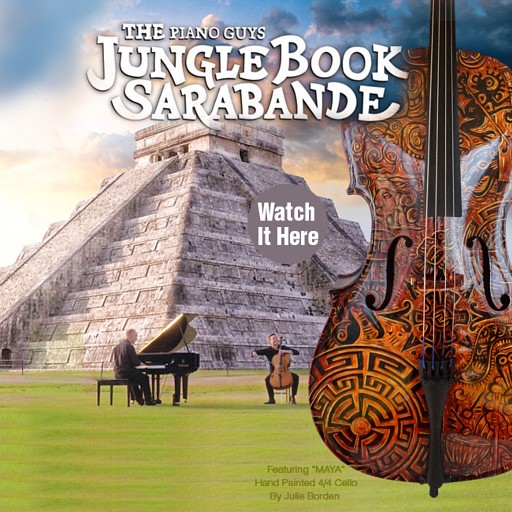 Visit the Cello Gallery and Watch The Piano Guys Music Video featuring Juleez Hand Painted Cello created just for the video. Juleez offers several designs on cellos for sale or request a custom design to be created just for you. Have your own cello? Send it to Juleez for Custom Painting and have your one of a kind musical work of art created.
BIG NEWS!
Check out
The Piano Guys
New "AVATAR" Music Video!
Featuring my newest Cello, created exclusively for TPG and Steve Sharp Nelson for their phenomenal
new music video!
Filmed on location in Pandora at Walt Disney World! I had the honor to work on set with the entire TPG Family and it was the MOST AMAZING experience! Stay tuned for more pics, videos and stories....
Hand Painted Colorful Trombones
Hand Painted Colorful Clarinets & Flutes