Hand Painted Trumpets, Cornets and Horns
Juleez is proud to offer custom designed and hand painted horns by artist Julie Borden, the most recognized artist in creating hand painted instruments. All of Juleez custom musical instruments may also be ordered with your choice of designs, colors and themes, or shop the Trumpet & Horns Collection for some of my favorite designs. *Each piece is created at the time or order, unless noted it is in stock. Instruments are real musical instruments and are new. I also offer painting of your instrument, please contact me to make arrangements for shipping.
Each instrument is finished with several coats of protective gloss clear coat. Juleez hand painted musical instruments are playable, but many clients choose only to display them as works of art. Each piece is unique and one of a kind. These fun and spirited musical instruments make a great statement for any collector, performance or music room. Each Trumpet features a Mendini Trumpet. Any brand or model is available, so please inquire about brands, sizes or sending your trumpet to paint.
Please allow 14-21 days to receive your custom painted musical work of art, unless it is in stock.
During the painting process, you will receive email updates with pictures of your instrument in process. Makes a perfect addition to any music art room, a special performance, or for your favorite musician.
Still have questions? Would you like to supply your own instrument? Just give Juleez a call or email me with your questions.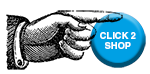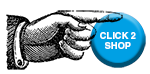 CLICK PICTURES TO VIEW LARGER